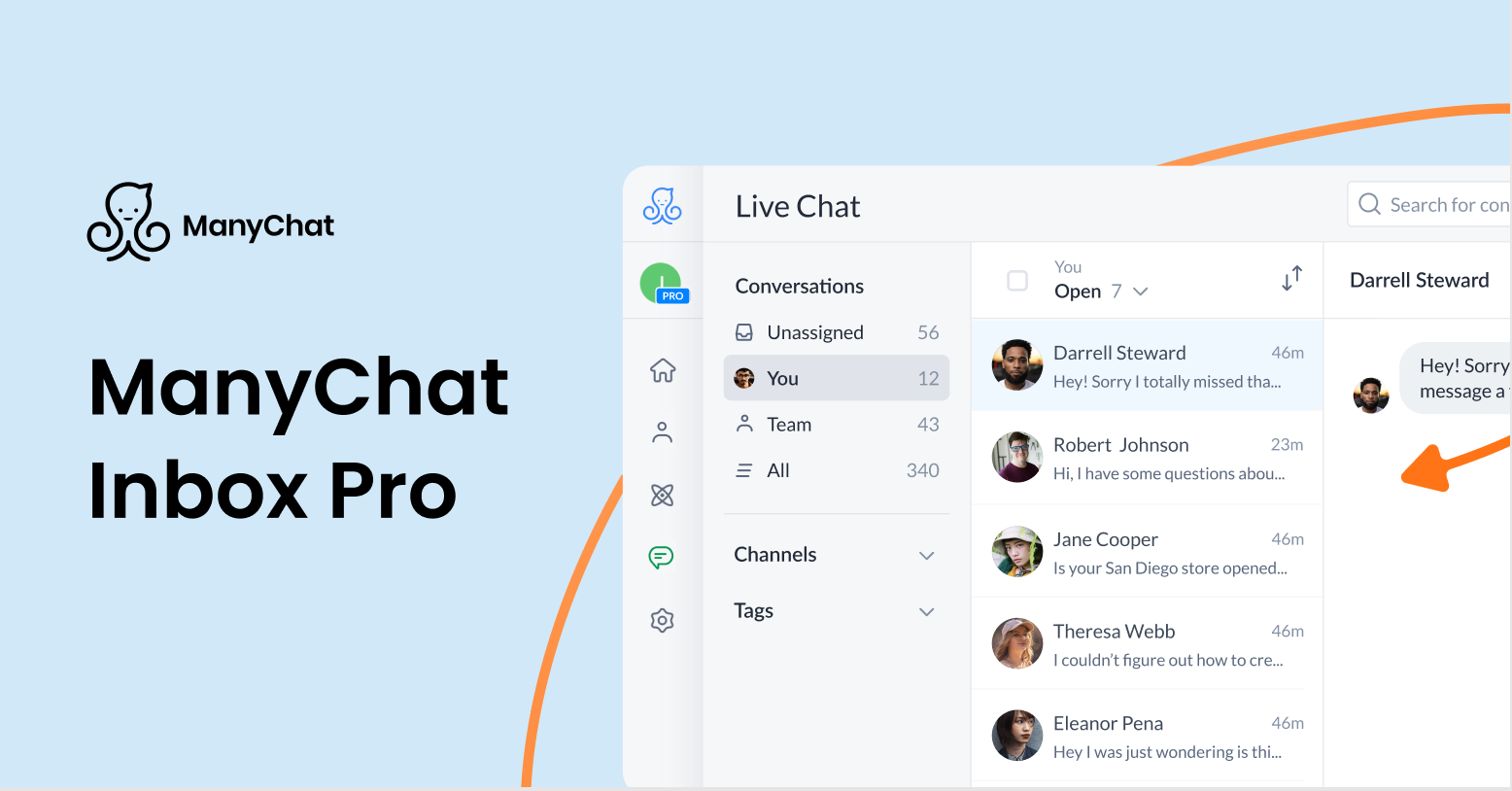 Inbox Pro is a new ManyChat solution that will help businesses create a seamless shopping experience for their customers from the first chat through checkout. Inbox helps sales and support teams efficiently manage various customer communications in one central view, to allow them to respond quickly and close more sales.
The main features of Inbox Pro are:
Centralized location for all inbound messages across available channels: Facebook Messenger, Instagram Direct Messages, WhatsApp, Telegram, and SMS.
Enhanced Live Chat features such as merging contacts that will help sales or support agents work more efficiently.
Agent Performance Analytics
Live Chat Analytics that displays Agent chat performance metrics: assigned/unassigned and closed messages.
Quickly close deals and accept payments directly in chat via your PayPal or Stripe account. Easily create a product catalog directly in ManyChat and send requested items to your customers.
Use simple automation tools such as Default Reply, Keywords, Welcome Message, etc. to effectively manage inbound traffic. Simply put routine conversations (such as FAQ's) on auto-pilot to free up your time to strategize and focus on the hot leads.
Please note: Inbox Pro is a separate solution from our current Pro offering for Marketing Automations.